Feds Charge Russians Running 'Evil Corp' Over $100 Million Malware Attacks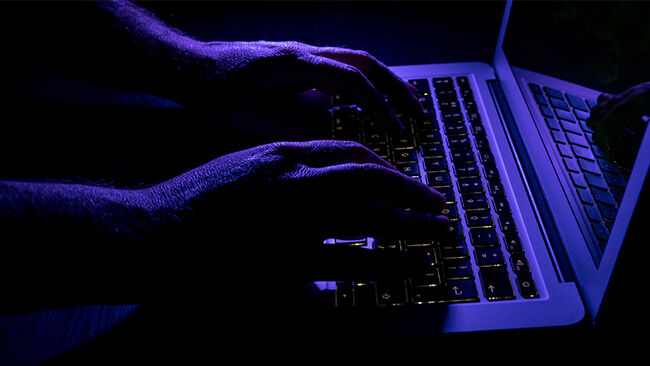 The U.S. Justice Department announced charges against the ringleaders of a Russian hacking group known as Evil Corp, a group allegedly responsible for stealing over $100 million in a string of malware attacks over the past decade. Maksim Yakubets and his assistant, Igor Turashev, were charged with ten counts of conspiracy, bank fraud, wire fraud, and intentionally damaging a computer.
Under Yakubet's leadership, Evil Corp sent out phishing emails that implanted malware on a victim's computer, which allowed the hackers to steal their personal information and gain access to their bank accounts. The group hit multiple targets across 11 states, including Penneco Oil, and a bank and school district in Pennsylvania. While Evil Corp stole roughly $100 million, Yakubets and Turashev managed to personally earn $3 million for their roles in the illegal scheme.
"Maksim Yakubets allegedly has engaged in a decade-long cybercrime spree that deployed two of the most damaging pieces of financial malware ever used and resulted in tens of millions of dollars of losses to victims worldwide," said Brian Benczkowski, assistant attorney general in the Justice Department's criminal division.
Yakubets is believed to be living in Russia, and the State Department has offered a $5 million reward for anybody who provides information that leads to his arrest.
In addition to the criminal charges, the Treasury Department announced sanctions on Evil Corp and 17 individuals associated with the hacking collective. 
"Treasury is sanctioning Evil Corp as part of a sweeping action against one of the world's most prolific cybercriminal organizations. This coordinated action is intended to disrupt the massive phishing campaigns orchestrated by this Russian-based hacker group," said Steven Mnuchin, Secretary of the Treasury, in a statement. "OFAC's action is part of a multiyear effort with key NATO allies, including the United Kingdom. Our goal is to shut down Evil Corp, deter the distribution of Dridex, target the "money mule" network used to transfer stolen funds, and ultimately to protect our citizens from the group's criminal activities."
Photo: Getty Images

The Buck Sexton Show
Buck Sexton is a former political commentator for CNN, and previously served as national security editor for TheBlaze.com and host of "The Buck Sexton Show" on TheBlazeTV and TheBlazeRadio. He's a frequent guest host for The Rush Limbaugh Show,...
Read more